Release your authentic
VOICE

,

Clarify your SPEECH,

Build PRESENCE.

Cheryl Moore Brinkley's B. Vocal elocution techniques will help you become an expressive, engaging and inspiring speaker – from first impression to lasting connection. Access the full range of what Cheryl calls your Personal Performance AssetsSM : Your physical voice, your speech, and your delivery presence. Developing these essential vocal and non-verbal communication skills can help you achieve greater confidence and success in business, in person, on-camera or onstage.

You choose what to say; Cheryl will show you HOW to say it effectively.
Meet Cheryl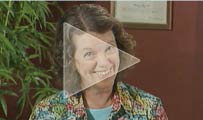 How May I
Help You?
Training? Questions? Enrollment? Coaching? Schedule a FREE 15-minute telephone consultation with Cheryl Moore Brinkley
(Be patient while schedule loads)
Classes & Workshops

Reserve your spot. Enroll Now.
"Though all communication, presentation and image coaches agree on the importance of Voice & Speech (elocution) Training, few have the techniques and experience to teach you HOW to speak clearer and more beautifully."
As a client, you will work directly with Cheryl Moore Brinkley, a college educator, theatre professional and stage director, to gain the insight, confidence, and skill to put your true self forward. Motivated clients from every occupation, including business executives & managers, emerging & aspiring leaders, influencers, entrepreneurs, presenters and professional speakers have improved how they sound, connect and perform because of their work with Cheryl Moore Brinkley.
Cheryl is a TESOL/ESL/EFL certified expert in Accent & Dialect Modification/ Reduction, for those educated, professional ESL speakers, who wish to learn Standard American Pronunciation.
B. Vocal also serves Professional Performers seeking to improve their craft, or preparing for an audition, on-camera performance or theatrical role.
NOTICE: The B. Vocal website is undergoing renovation, but it's business as usual. Please bear with any glitches in this process and contact Cheryl directly at 612-210-9754.
"We all need excellent communication skills in order to share our ideas, thoughts and feelings effectively with others. Are your communication skills what you want them to be?"