Release your authentic VOICE,
Clarify your SPEECH,
Build PRESENCE.
B.Vocal with Cheryl Moore Brinkley can help you become an expressive, engaging and inspiring communicator– from first encounter to lasting impression. Access the full range of what Cheryl calls your Personal Performance AssetsSM : Your physical voice, your speech, and your delivery presence. Developing these essential vocal and non-verbal communication skills can help you achieve greater success in business, in person, on-camera and onstage.
Meet Cheryl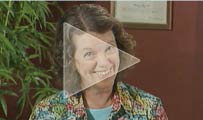 How May I
Help You?
Training? Questions? Enrollment? Coaching? Schedule a FREE 15-minute telephone consultation with Cheryl Moore Brinkley
(Be patient while schedule loads)
Classes & Workshops

Reserve your spot. Enroll Now.
B.Vocal is a Minneapolis-St. Paul company specializing in Voice and Speech Training, and Presence Coaching for the crucial, non-content elements of communication. Not what you say, but HOW you say it. If you want to improve your effectiveness in the boardroom, shine in a sales setting, perform well on-camera, or want to become a better communicator for your own personal and professional development, B.Vocal is an extraordinary resource. You'll benefit from B.Vocal training, regardless of when you begin or which area of communication you want to address first.
"Though all communication, presentation and image coaches acknowledge the importance and need for Voice & Speech Training, few have the techniques and experience to actually teach you HOW to speak better, clearer and more beautifully."
As a client, you will work directly with Cheryl Moore Brinkley, a college educator, theatre professional and director. Her unique approach to Voice & Speech Training is grounded in the techniques and craft of theatrical elocution and performance.
Cheryl is also an expert in Accent & Dialect Modification/ Reduction.
By working with Cheryl, you are also engaging a professional "Stage Director" to help you gain the insight and confidence to put your true self forward. A skilled actor and director, Cheryl will help you develop your non-verbal presence and personal charisma. Motivated clients from every occupation, including business executives & professionals, emerging leaders, entrepreneurs, presenters and professional speakers have learned to connect well and perform better because of their work with Cheryl Moore Brinkley.
Cheryl also offers Instruction for Professional Performers seeking to improve their craft, or preparing for an audition, on-camera performance or theatrical role.
"We all need excellent communication skills in order to share our ideas, thoughts and feelings effectively with others. Are your communication skills what you want them to be?"