Clients & Testimonials
American Express Financial Advisors
American Academy of Neurology
BAE Systems
Bettison Consulting
Big Picture Partnering
BridgeWorks
Brightwater Entertainment
Buzz, Inc.
Callies Law
Campbell Mithun Esty
Case Staffing Solutions
CEI Ventures
ChangeMasters
Cigna
Clemson University
Cognizant
Coloplast
Commonweal Theatre
Cray Research
Damco USA
DataServ
Digi International
Ecolab
Electric Arc Radio
Executive Speaking
Fame Retail
Felhaber, Larson, Fenlon & Vogt
Fish & Richardson
Fortis
General Mills

GopherData
Guthrie Theatre
HealthPartners
Hennepin County Courts
HoffmannEngineering
Honeywell, Intl.
Ingersoll Rand/Thermo King
Interact
Katha Dance Theatre
Kathleen M. Newman Law
Korean Service Center
KnightstarProductions
Lavender Media
Macalester College
Martha O'Hara Interiors
Medtronic
Merrill Corporation
MPLS Public Schools
MRM Partners (formerly Zentropy)
MN Activities Professionals
MN Dept. of Transportation
MN Judicial College

3-M Corporation
New Horizon
Paisley Park Enterprises
Park Nicollet
Pro Source
Pure Market Express
Rapacki + Co.
Renaissance Worldwide
Rust Consulting
Ryan Companies
Schechter Dokken Kanter
Senearthco
SKS Consulting Psychologists
St. Catherine University
St. Croix Festival Theatre
Target Corp.
Tennant Corp.
The CW, Twin Cities
Toastmasters (Trainer)
Trane
Vertex Technology
Vietnamese Social Services
Wellspring
Wilger Image Development
Business Client Testimonials
"Last week's session was a godsend. You're a genius!"–Steve Shawley, Senior Vice President, Ingersoll Rand
"Thanks so much for the great work you have provided. I know how much our employees have gained through your coaching–the managers of these folks have greatly appreciated your contribution!"–Paul Kope, Manager of Organizational Development, United Defense
"Since I have started taking voice and speech training with Cheryl, the number of call backs I have received from customers has increased by approximately 20-30%. Cheryl has not only taught me how to become a better speaker and presenter, she has taught me how to connect with my audience, whether it's on the phone or in person. With the proven results of Cheryl's coaching, my confidence has increased and I feel like a new person. I now look forward to using the skills I have learned to go out and do what I love." – Sheila Hill, Sales Rep., 2010
"The work you are doing for me is just brilliant and I am learning so much — wish I'd discovered you years ago!" – Christine Baeumler, Associate Professor, U of MN, 2011
"I really can't believe I 'broke on through to the other side' at the staff meeting today. You were instrumental in this success. I Am Vocal!" – Jean Hayman, Medtronic, 2011
"Practicing clinical anesthesiology and teaching in the field require good communication skills. Studying spoken voice w/ Cheryl Moore Brinkley has given me excellent tools with which to enhance both my teaching and my patient support." –Rusty Ratliff, RN (Nurse Anesthetist)
"Only an hour with you and I already feel an improvement." –Pierre Tardif, V.P., Lavender Media
"What a thrill. I felt like I was making sound in a way I have never experienced before. WOW! You have greatly enriched my 2004 with your inspirational teaching." –Karla Melvin, Project Manager, Metropolitan Area Agency on Aging
"I would not be here (on KARE-11 Today) without your playful, informative, supportive, and sometimes kick-in-the-butt assistance! Your timing for knowing when to use each mode is impeccable. What a wonderful teacher!"–Dr. Jan Hoistad, Big Picture Partnering
"It was an eye-opener. You were absolutely wonderful!" –Adonis A. Neblett, Attorney
"Your Accent Relaxation lessons are excellent and have been helping me tremendously in becoming a better speaker of Standard American English. I am thankful and fortunate to have a teacher like you. Because of your help, I now feel more confident." –Ting James Kong, United Defense
"Cheryl was very knowledgeable, organized, disciplined and straightforward. I gained total freedom to express myself more, to channel my energy and not hold back. I looked forward to every class." –Karen Sorbo, Celebrity Auctioneer, Former Mrs. Minnesota
"It has really started to click for me and when I recorded… even I thought it was good. Your teaching approach has really helped." –Kim Carlson, The Earth Smart Consumer
"I've used the techniques, and it's working!" –Lynne Vannelli, White Pine Financial
"Thanks for your help and enthusiasm! I feel ready for the upcoming interview and am eager to tell everyone about Wellspring." –Jeanna French, Wellspring Women
"I've greatly enjoyed the enthusiasm, encouragement & expertise you've put into each of my lessons! I've learned a lot." –Melody Ng, Entomologist, University of Minnesota
"This went way beyond my expectations!" –Kathy Kerber, R.N.
close
Artist & Performer Testimonials
"I can't tell you how much I have enjoyed your lessons and the progress I have made. What you've given me is priceless. I'm really looking forward to the next phase in training! — Natalie Kane, On-air Host, The CW & WCCO Twin Cities
"After your TV class, I auditioned with greater confidence, booked several on-camera jobs, and used your valuable techniques on the shoots!" –Corey Mills, Actor, 2009
"Your wonderful camera class provided so many opportunities to grow and learn, not only as an actor, but as a whole person. Yeah!" –Patty Nieman, Actor/Singer
"Work has really picked up since working with you." –Bill Collins, Actor
""I gained knowledge, awareness, confidence, tools, ideas, freedom and skill improvement. Cheryl has warmth and sensitivity–an excellent teacher!" –Clem Birch, Actor
"I'm using every bit of 'stuff' you taught me especially on focus. You helped me so much to 'be' in the song." –Connie Gabriel, Ms. Senior Minnesota, 2008
"An amazing (Voice) class. I loved it! This class is one of the most important I've ever taken because the implications are so far-reaching." –Kari Malek, Actor, 2008
"Your TV class really paid off! Making auditions more real and natural DOES work." — Rich Reeder, Actor/Producer, 2008
"The fantastic audition class definitely helped alleviate nervousness and I am feeling much more at ease during auditions." Kirsten Gregerson, Actor, 2008
"Thank you so much for our fabulous session! I left feeling energized and reaffirmed as an actor. I'm looking forward, for once in my life, to this audition and not dreading it." – Courtney McLean, Actor, 2008
"I got the acting internship! I can't thank you enough for your help in my preparation. I played and was free and connected, and it was good.

" –MaryLynn Mennicke, Actor, 2008
"Your (Voice) class was fabulous — I have learned how to enhance my verbal communication skills which helps in all walks of life," Laura Larson, Voice Actor, 2008
"It was a treat to work with you (on RP). I had a wonderful time and went away with such improvement."
–Marc Halsey, Actor, 2008
"…a great acting class. I entered thinking "Help! What did I get myself into?", and by the end I was thinking "Hey, I can actually do this!" What a transformation! I couldn't be more satisfied." –Ken Pronovici
"A wonderful (Voice) class. Every week is really quite amazing — how much difference your suggestions make in our performances. Great fun!" –Mark Taintor, Educator/Actor/Singer
"I really enjoyed (TV) class; I learned so much on the first day! And I'm so glad I'm taking this class before I head off to L.A. " –Tamika Blassingame, Actor
"Cheryl has both profound artistic insights and practical 'tricks' to share. She's thorough, professional and dedicated to her students' progress–the best acting coach I've found in Minneapolis." –Sparky Eisenstadt, Actor
"A wonderful (TV) class! I learn so much from you — by far my most bragged-about teacher." –Angie Hauk, Actor
"Thank you for all of the great tools/advice/strategy you've given me. I used so many of the things you've shared with me for this audition and I got the part I was aiming for! I know I 'couldna' done it' without everything you've taught me." –Ariel Dumas, Actor, 2007
"Thank you for helping me land a callback — there were so many things I was doing in the audition that YOU taught me! I know that it made a big difference." –Kara Greshwalk, Actor, 2007
"I've learned so much… more than I even expected or hoped to receive from an Acting Fundamentals class."
–Gerard Scheett, Actor, 2007
"A great (TV) class! I was challenged and inspired and am eager to continue learning." Lorelie Wright, Actor
"My callback ratio has certainly increased and I've been working more because of the things I learned in your class." –Mark McClellan, Actor
"I sang the evening after our (spoken voice) lesson and HOLY COW!! It was a HUGE sound!" –Melody Mendis, Cabaret Artist
"An excellent (Acting) class. I learned a lot about acting and even more about myself." –Matt Osterman, Actor
"Giving myself permission to believe that I have a gift that can be communicated through my voice has been priceless." –Annie Einan, Actor
"An awesome (TV) class — you are a fabulous teacher and a joy to learn from." –Deb white Soulen, Actor/Producer
"A STELLAR camera workshop. Your insights, humor and generosity are much appreciated." –Mike Czeranko, Actor
"Thank you for your encouragement and belief in me. When we worked together, you took me to a different level of awareness and taught me self confidence." –Alison Heruth, Actor/Entrepreneur
"You are by far and away the best teacher I have ever had. So many others use negative feedback instead of gentle guidance and love." –Mathew Derek, Actor
close
Video Testimonials: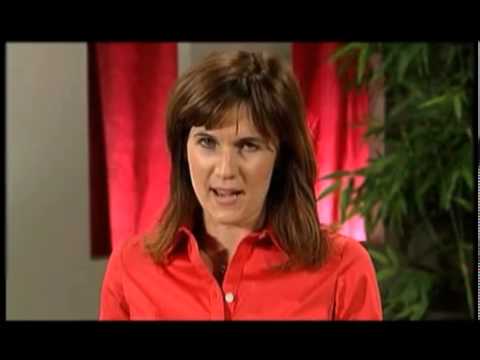 "We all need excellent communication skills in order to share our ideas, thoughts and feelings effectively with others. Are your communication skills what you want them to be?"